Every day is a new adventure when you're traveling the world as a cruise ship musician.  Life on board has pros and cons but the benefits and experiences are so worth it. I've worked with thousands of cruise ship musicians all over the world and even traveled the world as a cruise ship musician myself. Here I lay out all the details of the cruise ship musician life (both good and bad). So grab your tropical beverage and imagine what life could be like playing your next gig while sailing the high seas.
A Traveler's Lifestyle
Life as a cruise ship musician begins with travel. Alaska, Asia, Australia, Baltic, Caribbean, Hawaii, Mediterranean…if there is a large body of water, chances are there is a luxury vessel sailing on it.
Once hired, the Cruise Line will purchase round trip travel to/from your home airport.  This includes airfare, hotels & transfers.  Once on board, you let the ship do the work and wake up in a different port each day.
Cruise Ships sail in a specified area of the world for months at a time.  If you join a ship in the Caribbean, you'll probably spend at least a couple months there.  That said, cruise ship musicians have the opportunity to schedule future contracts while at sea and therefore can plan "work" around seeing different parts of the world.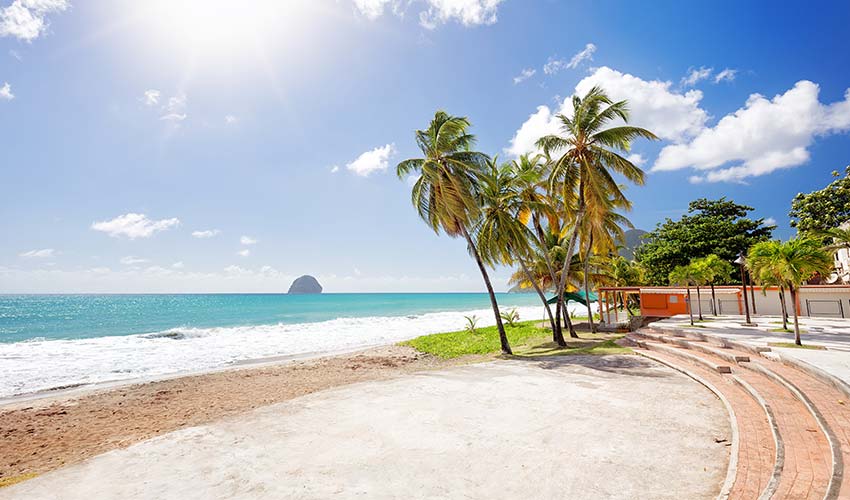 Money Money Money
Cruise musicians are paid onboard twice a month.  US Citizens have Federal Taxes withheld.  Non-US Citizens do not.  Funds are deposited either directly to your bank account or to a bank card given to you on board.
Depending on your position, a cruise ship musician salary can range from $2000 – $4000/month USD.  Without expenses, you really have the opportunity to save. I break down all the money questions here.
Adventure Awaits During The Day
Not only do you get to live and perform with musicians from around the world, but you get to explore with them too.  Musicians perform in the evenings, so have the days to get off the ship and experience the different ports of call.
The more times you visit a particular port, the more you can live like a local.  You have all day to eat at local restaurants, swim at the hidden beaches and experience daily life from a different point of view.
Collaborate With Other Top Musicians
You are not alone.  There are different ensembles & artists performing in venues around the ship.  Collaborating with other musicians is one of the best parts of working on board.  Each musician (including you) has been screened, auditioned and vetted to work professionally.  Collaborations on and off the stage are a reason enough to go on this journey.  Plus, the musicians you meet and jam with are from around the globe.  Music is truly the universal language.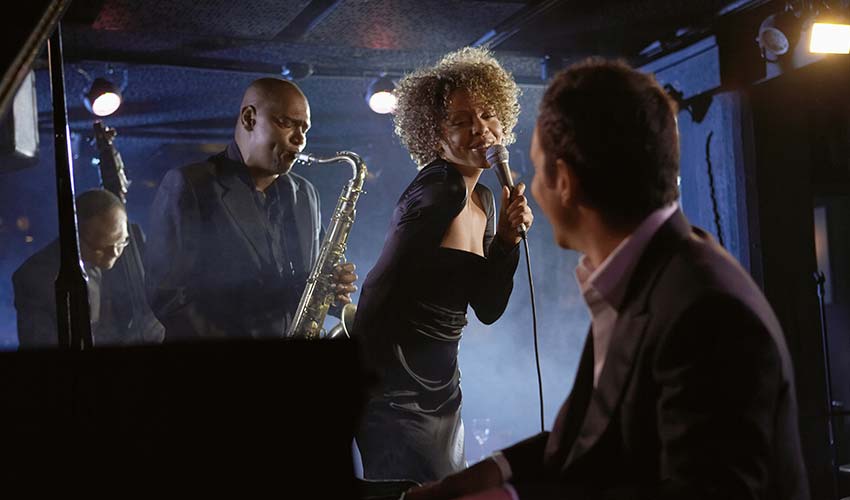 Important Rules To Live By
Cruise ship musician life isn't all fun and games.  This is a job. You have a boss (Music Director and/or Cruise Director) and there are rules to live by. Here are a few:
No fraternizing with guests.
No public intoxication.
You should be on time for rehearsals & performances.
You should be dressed professionally in guest areas.
After getting off the ship, you must be back on board at a set time.
Guests are spending thousands of dollars to be on the same luxury ship as you.  As a result, you should always give them the right of way and interact with them with a professional and cordial demeanor.
Life as a Cruise Ship Musician allows you to see the world, do what you love and get paid for it.  No matter your age, citizenship or instrument of choice, working as a cruise ship musician is a one of a kind job and an incredible journey.
Ready to Start Living the Cruise Ship Musician Life?
To get started, click here to apply for your cruise ship job.